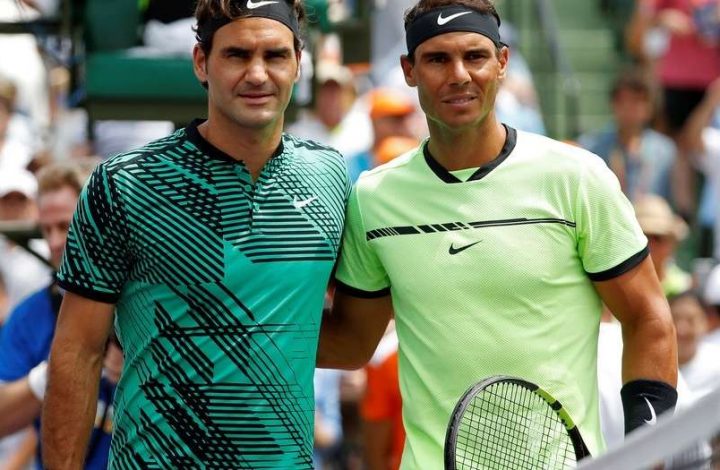 The sport is an excellent field to extract learnings applicable to every company, especially in relation to leadership, motivation and results.
High performance athletes optimize their body and technical resources and acquire new and rapid skills to reach a high competitive level. Elements that are also very valuable to improve labor employability and business competitiveness.
Rafa Nadal and Roger Federer are two excellent examples to reflect on what distinguishes legendary and resilient athletes from those who are simply good.
Nadal has returned in 2017 to the highest level after a long period of injuries and mediocre results and Federer has just recovered in 2018 the world No. 1 being the most senior player to get it (36.5 years). In both cases a majority considered them in the twilight of their career and with no chance to play like the best.
Analyzing the achievements of mythical tennis players allows us to identify 10 common aspects that were key to their success, beyond their differences in time and styles of play.
1. Purpose: everyone wanted to contribute in their own way to making history in tennis and leave a legacy that impacts beyond their generation. As in other sports (eg Severiano Ballesteros in golf or Angel Nieto in motorcycling) the example of Rafa Nadal has revitalized the interest in tennis in many people.
2. Selfawareness: they are aware of their strengths and weaknesses and analyze better than their rivals the game in the short time between points. Thanks to this, they obtain small fundamental differences, evolve faster than the rest and make the most of their good technical and physical base.
3. Self-confidence and resilience: they have a positive attitude and identify opportunities to always improve despite the history of victories and from the feedback of their own and others' improvement. Faced with adversities, they never give up.
4. Emotional balance: Nadal points out as a key to his success 'not giving excessive importance to victory or defeat'. This allows to maintain the performance of continuous way and not to decentralize, being able to enjoy the victories and to extract valuable conclusions from the causes of the defeats.
5. Discipline: Healthy habits allow you to sustain a high level for years and better manage energy to recover from the efforts and keep your body and mind in good condition.
6. Team: The great sportsmen are surrounded by a great team of technicians who are able to challenge and remove from the comfort zone stars with a great track record. This helps them reach their best version. The success is shared. Tennis is also one of the first sports where the benefits of coaching for the improvement of performance were scientifically demonstrated.
7. Enjoy: High competition is an environment of great stress and exposed to many criticisms and great vulnerability, which can affect self-esteem. Knowing how to enjoy the game away from media pressure and not get carried away by anxiety facilitate a great sustained performance.
8. Resilience: The big ones are able to recover from defeats faster and with fewer sequels and manage energy better to be able to withstand the long months of competition. Thus, they arrive more mentally and physically refreshed at the decisive moments of each season.
9. Continuous improvement: Being at the highest level for more than 10 years as Nadal or Federer is very difficult and requires reinventing to be competitive with new opponents. The 'hunger' to be better every day and the humility to set new challenges when they have already won many tournaments is differential in the legendary players.
10. Focus: It is interesting to note how only Federer has been able to win a significant number of times in all Grand Slams (except Roland Garros). The rest has been highlighted mainly in one or two tournaments that specifically adapted to their technical characteristics and playing style and where they put special emphasis on their annual preparation (eg Nadal in Roland Garros, Sampras in Wimbledon, Djokovic in Australia or Borg in Roland Garros and Wimbledon).
These attributes have allowed these great players a continued success in the form of victories in Grand Slams: Federer (20), Nadal (16), Sampras (14), Emerson and Djokovic (12) and Laver and Borg (11) and their influence He has transcended tennis.
These lessons are replicable for the greatest female tennis players of history that even improve the track record of male players: Margaret Court (24), Serena Williams (23), Steffi Graf (22), Wills Moody (19) and Chris Evert and Martina Navratilova (both with 18 titles).
Conclusions
What lessons can we draw for the company and the professionals to better face the coming years?
As in high-level tennis, the current business environment and workplace requires continuous reinvention and is extremely demanding, affected by factors such as uncertainty, pressure on margins or new competitors among others.
Leading our life and team with character (clearly defining our purpose, strategy and style of play) and focus (playing to win where we are truly competitive) will improve our results and also enhance our impact.
Learning from the "Nadal style" will strengthen competitiveness and make the team grow with levers such as self-knowledge, resilience, openness to change, positive mentality, enjoy competing or develop skills through continuous feedback.
Do you dare to achieve your best version and follow the example of these legendary athletes?
David Reyero Trapiello – Senior HR Business Partner – Sanofi Iberia
e-mail: David.reyero@sanofi.com / Twitter: @davidreyero73 / Linkedin: linkedin.com/in/davidreyerotrapiello/