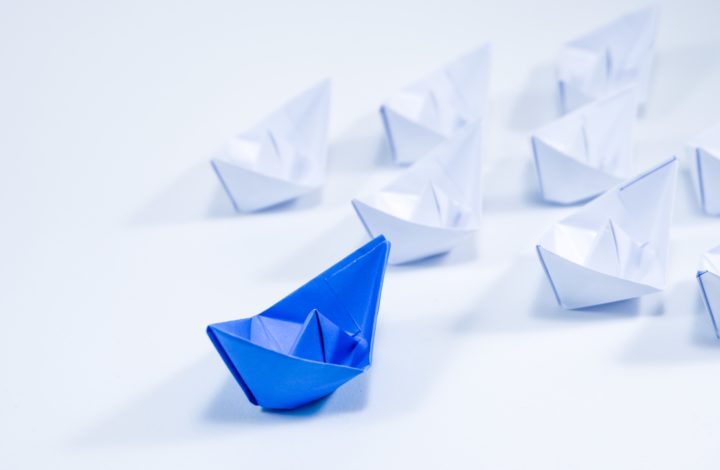 What are the personal virtues that distinguish great leaders?
The years go by and this classic question of management and Human Resources management is still on top today. In the era of post-truth, the easy influence on social networks has generated a worrying shortage of leaders.
Franz Heukamp (Dean of IESE) recently stated in a forum on artificial intelligence: the more technology we have available, the more necessary it will be to reinforce personal skills to be happy and have success and professional impact.
We must, therefore, return to the center ethics and humanism in companies. Know and appreciate each employee, re-illusionate them, overcome the growing social distrust and loss of work commitment. Numerous challenges to be faced by managers to ensure that their teams are "plugged in" and their maximum potential and productivity emerge.
10 common virtues in excellent leaders.
The most inspiring leaders have their own personal style. And yet they share these 10 personal attributes that differentiate them from the rest and help them multiply their positive impact.
#1. Love: they have a solid personal foundation (self-esteem and self-leadership) and that allows them to nourish and nurture others. They are distinguished by their generosity, appreciation and deep knowledge of the human being, always desiring the common good.
#2. Credibility: they are excellent people and great professionals and for that reason they are perceived as exemplary. And at the same time, they do not hide their more human side. They are close and vulnerable. They have charisma in the eyes of others: they adequately manage their power (from Latin "potestas") through their authority (from Latin "autoritas"). They mobilize their teams both in times of growth and when they must cut back.
#3. Vision and legacy: they work every day to leave a positive footprint in society, anticipating changes and generating a collective illusion that survives them. That gives them a transcendent motivation that leads to an extra energy and great mobilization capacity to turn a dream into reality.
#4. Unit: they value the multiplying power of the teams in which they promote the diversity of profiles and the healthy debate of the different opinions. Once consensus is reached, they require loyalty to the road map to protect collective credibility.
#5. Confidence: they know that this aspect is the key lubricant in any organization. And they promote it constantly, being aware of its fragility: it is difficult to achieve it and it is easy to get lost.
#6. Commitment: they identify it as the other side of the coin and a synergistic element with trust. They focus on achieving committed employees as the great lever to achieve organizations oriented to the internal and external client and positively linked with the rest of the stakeholders (shareholders, suppliers and society in general).
#7. Transparency: understand that constant communication in XXI Century is more an opportunity than a threat. They are open, honest and capable of publicly accepting mistakes and learning from them.
#8. Growth: they never stop learning and are humble to learn from others despite their success. They aspire to be better every day and achieve the results. They enhance their intuitive side and emotional intelligence and not just the rational one. They focus enthusiastically on the selection and growth of their teams and let them fly with a broad view if it is appropriate.
#9. Transformation: they embrace continuous change, take risks and combine healthy nonconformity with the periodic enjoyment of the successes achieved. They have a strong external vision and therefore constantly ask and explore. They enjoy being pioneers in their sector and collectively achieving ambitious results.
#10. Resilience: their mental strength and positivism helps them to manage their vital setbacks. They are able to convert misfortune into personal wisdom and also share it with others. They flow and are able to live a good part of their time focused and effectively facing the current stressful rhythm.
Premises of the best leadership
Transformative leadership is based on two basic ingredients: being a good person and deeply appreciating others. This is the basis of authenticity that distinguished the great models (Jesus Christ, Buddha, Mandela or Gandhi) and on which we can build the other elements necessary for the effectiveness of any leader.
Coach Pablo Tovar brilliantly collected this approach in an article on the vision of the leadership of Teresa of Calcutta:
"I do not know anything about leadership and change; But if I know that if they want to see change in their organizations they need to know and love their people, because if they do not know their people there will be no trust, and if there is no trust, people will not take risks, and if they do not take risks there will be no change. And they must love their people, because without love there will be no passion, and if there is no passion they will not feel powerful, and if they do not feel powerful there will be no change. So if you want to see the change in your people you must first know and love them".
The fourth industrial revolution is exciting, confusing and fast-paced. A time when it is easy to think that business success is based on effectively relevant aspects such as technology or money. And, therefore, forget about the most important thing: people, values, education and leadership. These will be the most effective levers to achieve differential and sustained results, loyalty teams and extract the best of the new business models and the positive current technological revolution.
David Reyero Trapiello – Senior HR Business Partner – Sanofi Iberia
e-mail: David.reyero@sanofi.com / Twitter: @davidreyero73 / Linkedin: linkedin.com/in/davidreyerotrapiello/